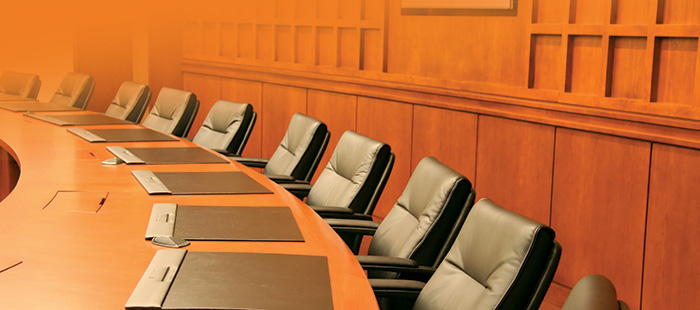 Stuart Dean Company, Inc. names Charlotte Jensen to its Board of Directors
Stuart Dean, a leading provider of Architectural Surface Restoration and Maintenance Services, announced that its Board of Directors has elected Charlotte Jensen, currently CEO of Guest Blueprint, as an independent director.
Timothy Shea, Chairman of the Board of Directors of Stuart Dean, said that "Charlotte's election to the Board provides the strategic sales and customer experience background that will be particularly useful in Stuart Dean's future to further penetrate its current markets and build on new ones."
Chris Hughes, President and CEO of Stuart Dean, added "Charlotte's focused knowledge of the facilities space in a host of vertical markets fits well with Stuart Dean's strategic growth plans."
Charlotte has over 25 years' experience in the facilities services & management, and hospitality industries working in leadership and executive roles with national and global organizations, including Sodexo, ABM, OneSource, and ISS.
"As a passionate client advocate and sales-driven operator, I am looking forward to contributing with a different lens to the continued growth strategy of Stuart Dean," said Charlotte.
In October 2020, she founded Guest Blueprint, a boutique, client-centric advisory firm. Guest Blueprint focuses, in the main, on companies in the aviation, sports & entertainment, commercial real estate, and education industries.
Before founding Guest Blueprint, Charlotte was the CEO of Airport Lounges and Sports and Leisure, a combined $500M operating division of Sodexo, North America. At ABM, Charlotte was Senior Vice President responsible for the Sports & Entertainment division and its revenue of $200M+.
Charlotte has held many key roles aligned with her leadership interests and principles. These include promoting openness in communications and gender parity.  Charlotte was a member of Sodexo's North American Regional Leadership Committee in determining overall strategy and deploying global initiatives for the $11B US region. In addition, invited by Sodexo's Chairwoman, Charlotte was a part of its SoTogether initiative to promote and mentor women in senior positions globally. In keeping with her interests, Charlotte was also the executive sponsor for Sodexo's Organization of Latinos (SOL), dedicated to developing Latinos through education and mentorships programs, and founded the ABM Women in Leadership Council in 2014.  Most recently, Charlotte joined the Board of Directors for Synergy4WBO, who empowers minority and women-owned businesses with mentoring, marketing strategies, educational opportunities, and access to capital to ensure success, stability, and growth.
Charlotte holds a BS in Business Administration from Susquehanna University in Pennsylvania with a minor in Spanish and completed a year of Advanced Spanish from the University of Malaga, Spain.
About
Stuart Dean

Company, Inc.

Stuart Dean is the premier national provider of architectural surfaces restoration & maintenance solutions and is renowned for its specialized innovative solutions that have protected iconic landmarks, global brands, and commercial real estate buildings around the US and international markets since 1932.

The Company was founded in New York City and today maintains operations that cover every major market in the US and Canada.  With nearly 400 professionals each day supporting its clients, Stuart Dean exemplifies generations of excellence.
For further information, contact:
Harold Pandian, Director, Marketing
Stuart Dean Company, Inc.
212.377.9276